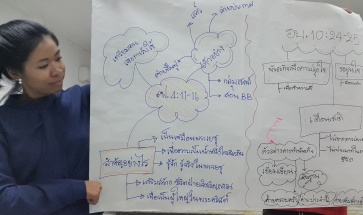 One of the difficulties of church planting is raising up quality new leaders. New believers often would like the status of being a leader, but many are unwilling to put the time and effort in to the training and practice required to be a good leader. Our solution? Project Joshua!
When Moses grew old and it was time for him to pass on, he appointed Joshua as his successor. However, the training and mentoring had been going on for years before this. In the ACT Churches (Associated Churches Thailand – those churches started by or connected to OMF) in South Thailand, we realized that this is very important, so as we as we started our new church leaders' training scheme, we knew that this would have to be an important part of the process.
But the best part of Project Joshua? The fun that we have at the two-monthly training seminars!
Details

Written by

Jeff Callow

Category: Serving in Mission
Hits: 592