"I'll come too!", seven-year-old Lion announced eagerly. I was surprised, I had said I would walk my dog around the block while I waited for my take away sticky rice, BBQ pork and papaya salad to be ready but wasn't expecting company. Lion's grandparents were happy for him to get out from under their feet while they cooked my order, so off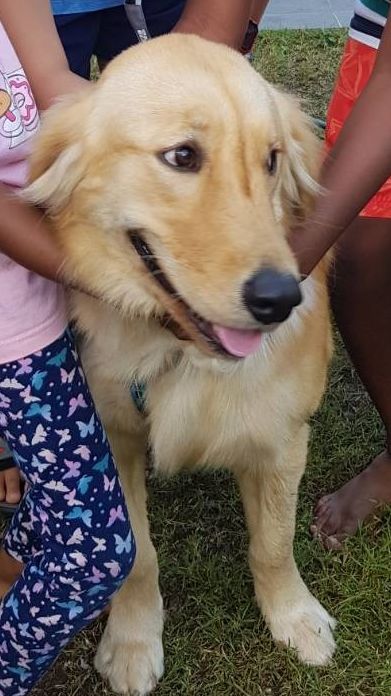 we set, walking down the road, Lion, Bella the dog and I. Lion chatted away happily in Thai. Bella, my golden retriever, loved having the extra company.
We walked along for a while, then Lion started looking anxiously at the trees by the road. The sun was going down but there was still plenty of light. Then Lion said "Aunty, don't go too far. I'm scared of the ghosts"...
Details

Written by

Belinda Callow

Category: Personal Reflections
Hits: 967
The rainy season in South Thailand has just finished and I'm spending time in the mountains again. With the enormous amount of rainfall in the past 3-4 months, the greenery in in the local jungle has grown amazingly. Tree branches and shrubbery have been growing out into the usual pathways, making passage difficult. In places the paths are completely blocked, requiring circuitous "off-path" diversions or just wading through the foliage at great effort in order to get where one is going.
The answer to all this is to bring out my trusty machete and start hacking away at the overgrowth. Even better – I found some long-handled branch trimmers (sort of like secateurs on steroids) and have been gaily snipping the bushes and tree-branches invading the pathways so that unimpeded travel can occur once again. It's been quite an effort, but the result is worth it – now I can get to the cliff faces or lookouts quickly once again to get on with what I really want to do.
As I was snipping some long vines the other day, it made me think about the "overgrowth" in our lives. It seems to me that it's very easy to let some things in life get out of control, things that impede our progress to the things that are important to us. Some things even end up sucking the life out of us, so that we don't even want to aim for anything better.
What things would you consider overgrowth in life?...
Details

Written by

Jeff Callow

Category: Personal Reflections
Hits: 430