Reach out to, disciple and train Filipino teachers as well as other expats in order to help these teachers reach out to Thais in Nakhon Si Thammarat, South Thailand.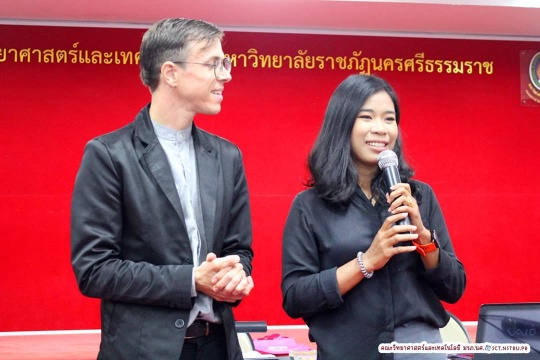 Number of positions available: 2
Period of service: 1-3 years or longer
Job Description
There are many expat teachers in Nakhon Si Thammarat province in South Thailand, the majority of whom are Filipino, and many of whom are Christians. Most of these Christian teachers lack Christian encouragement or opportunity to worship the Lord in English. Many of them also desire to share the Gospel with the students they teach, other teachers and the parents of their students, but don't know how. Many of the local churches would like to have ministries geared towards these expat teachers, but don't have the resources or language ability. We have an amazing opportunity for someone whose focus is these Filipino and expat teachers, in order to gather them together in Christian community for encouragement, teaching, and training. They will become a bridge with other missionaries who are expert in communicating and relating to Thai people, and will be able to give the expat teachers the necessary skills to share the Gospel well with Thais.
Major Responsibilities
Some language learning of the Thai language.

Visit and encourage Filipino teachers and other expats.

Lead and teach each Sunday at an English language worship service.

Lead / facilitate / organize (then delegate) mid-week Bible study groups.

Disciple / mentor Christian expat teachers as suitable in order to grow the ministry to other teachers.

Mobilize Christian expat teachers for reaching out to Thais.

Liaise with other Thai pastors and cross-cultural missionaries in order to see expat teachers receive training in reaching out to other Thai people.
Qualifications & Experience
A Christian for at least three years.

At least two years of full-time or volunteer Christian ministry in home country.

Able to teach the Bible well and have a pastoral heart.

Able to communicate in English but fluency in other languages is an asset.

A good level of cultural intelligence (CQ) in order to interact with people from many different countries. Previous cross-cultural experience would be beneficial but is not necessary.

Organized but flexible, patient and approachable with a good sense of humour
Requirements
Must be in good health and physically active.

Can start any time - the ministry is waiting for the right person.

Assistance will be provided to obtain visas, find housing, study Thai language and to connect with Thai pastors and other Thai Christian workers.

Workers will need to raise their own support to cover all living and ministry costs.
Contact
OMF South Thailand Regional Leader This email address is being protected from spambots. You need JavaScript enabled to view it.
or go to: https://opportunities.omf.org/mission-asia/detail/Diaspora-Ministry-to-Filipinos-and-Other-Expats-in-South-Thailand/50380011